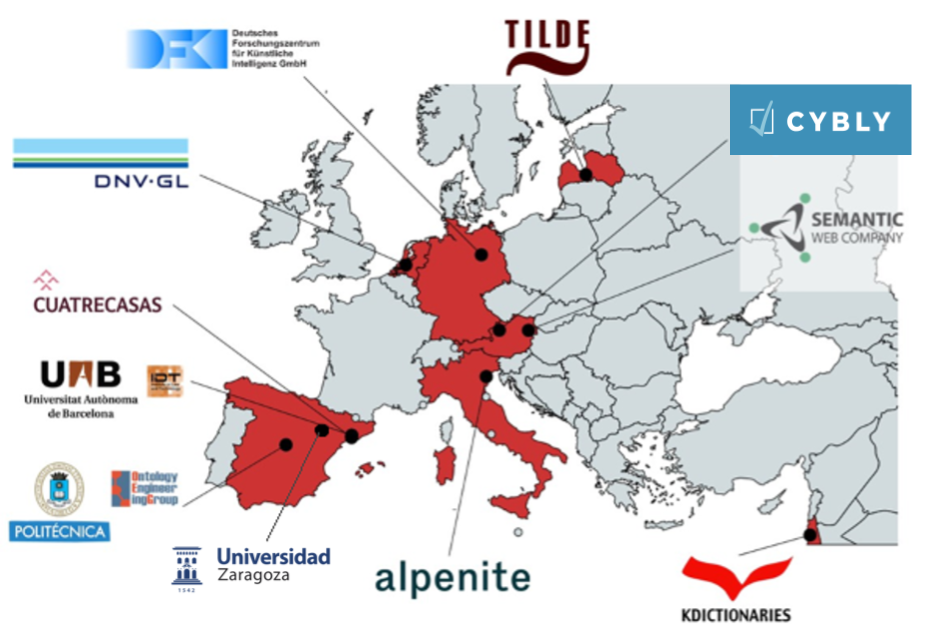 Universidad Politécnica de Madrid (coordinator) is the largest Spanish technological university as well as a renowned European institution. With two recognitions as Campus of International Excellence, it is outstanding in its research activity together with its training of highly-qualified professionals, competitive at an international level. More than 2,400 researchers carry out their activity at the UPM, grouped in 216 Research Groups, 10 Research Centres and 55 Laboratories, all of them committed to transforming the knowledge generated into advances applied to the production sector. The Ontology Engineering Group (OEG), led by Prof. Dr. Gómez-Pérez, has been working on the provision of semantic infrastructure since 1995. The Ontology Engineering Group is in the 8th position in the ranking of UPM research groups. It is composed of 30 researchers with a consolidated reputation in the fields of: Ontological Engineering, Data Integration, Linked Open Data, Semantic Web, NLP and Semantic e-Science.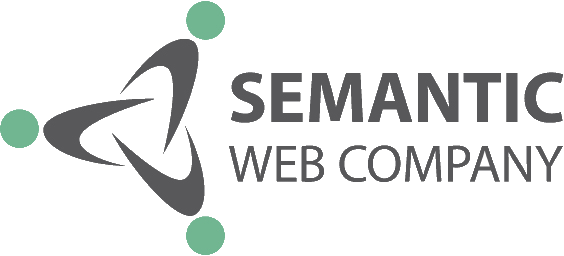 Semantic Web Company is an SME based in Vienna, Austria founded in 2001 that offers ICT consulting services & solutions in the fields of semantic information & data management. This includes data- & metadata management, knowledge- and information management systems, linked open data (LOD), enterprise search, information retrieval solutions and social software. Furthermore SWC is software vendor of the self-developed Semantic Suite PoolParty for enterprise-ready solutions in taxonomy management, metadata management and data integration. SWC has profound expertise in building stable and sustainable Semantic Web applications & solutions from requirements engineering over specification, design & implementation to maintenance and professional services.
Cybly GmbH was founded in 2015 as Openlaws GmbH and is a LegalTech company based in Salzburg and Vienna, Austria. It combines two brands or product lines under one roof - "LawThek" and "Legalnetics". "LawThek" is a free legal database with content from EUR-Lex, Austria (federal and provincial laws, decisions) and Germany (federal laws), offering cross-platform access to standardized and interlinked sources of law. In addition to the desktop version, the RIS:App (Right Information System) is distributed. This enables mobile access and is available for free download in the Apple and Google app stores.  "LawThek" is complemented by the high-end products and services of "Legalnetics". The range of services offered by "Legalnetics" includes process-oriented, integrated IT solutions in the areas of law, finance and compliance as well as all other areas with a legal or legal information background.

Deutsches Forschungszentrum für Künstliche Intelligenz GmbH (DFKI) is today one of the largest non-profit contract research centers in the field of innovative software technology based on Artificial Intelligence (AI) methods. DFKI focuses on the complete cycle of innovation – from world-class basic research and technology development through leading-edge demonstrators and prototypes to product functions and commercialisation. Based in Kaiserslautern, Saarbrücken, Bremen, Osnabrück and Berlin, the German Research Center for Artificial Intelligence ranks among the important Centres of Excellence worldwide. An important element of DFKI's mission is to move innovations as quickly as possible from the lab into the marketplace. Only by maintaining research projects at the forefront of science, DFKI has the strength to meet its technology transfer goals.
DNV GL, Det Norske Veritas GL, was founded in 1864 and our purpose is to: safeguard life, property and the environment. DNV GL is the leading technical advisor to the global oil and gas industry. They provide consistent, integrated services within technical and marine assurance and advisory, risk management and offshore classification, to enable safe, reliable and enhanced performance in projects and operations. They also deliver world-renowned testing and advisory services to the energy value chain including renewables and energy efficiency.
The  Institute of Law and Technology of Universitat Autònoma de Barcelona (UAB), housed at the Faculty of Law, is a research centre promoting cutting-edge research on Law and Technology from an interdisciplinary perspective. The IDT was created in 2005 and emerged out of the former UAB Socio-legal Studies Group (GRES). At present, the areas of research include Law and Artificial Intelligence, legal culture and judicial studies, alternative dispute resolution (ADR) and online dispute resolution (ODR), legal ontologies, the Semantic Web, Data Protection, Ethics and regulations for the Web of Data.
Alpenite (ALP) is an IT software consulting and system integration company with headquarters in Venice, Italy. The company was founded in 2010, is privately owned and self-financed through reinvestment of the generated profits and proper cash-flow management. The major areas of expertise of the SME are in cloud and mobile solutions, in particular for e-commerce, e-services and digital experience. ALP has built strategic relationships with software vendors like Magento (e-commerce), Adobe (digital content and marketing) and SAP hybris (e-commerce), all having products based on open source technology stacks, for which ALP developed strong competencies.
Tilde is a leading European SME, specialising in multilingual natural language data processing technologies, such as custom machine translation, cloud terminology services, speech analysis and synthesis, and others. It operates in the three Baltic countries (Estonia, Lithuania, and its head office in Latvia). As a highly innovative SME, Tilde has strong expertise and competences in developing language technologies for complex languages with scarce resources and a high level of inflection (i.e., morphologically rich languages), particularly smaller European languages.
Cuatrecasas (CC) is a leading international law firm present in over ten countries. They represent several of the largest international companies, advising companies on their investments in the major markets in which we operate. Cuatrecasas advise on all areas of business law. The headquarters are located in Barcelona, Madrid and Lisbon. They cover the Iberian Peninsula with 16 offices, and having 10 offices in the main financial centers of Europe, America, Africa and Asia where over 900 lawyers advise on all business law matters in jurisdictions in which the firm is located.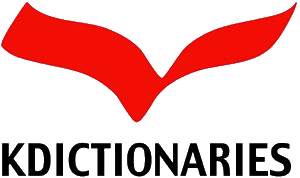 K Dictionaries (KD) is a technology-driven-content creator that develops quality lexicographic data for 50 languages and cooperates with a wide range of publishing, technology, academic and professional partners worldwide. Its resources include cross-lingual datasets based on learners' and multilingual dictionaries as well as tools and applications for the manual compilation and automatic generation, processing and manipulation, management and dissemination of high-end lexical data. KD is an active member in the lexicography and language technology communities in Europe and elsewhere through its extensive business and academic ties, participation in and sponsorship for associations and conferences, student internships and professional publications.
The University of Zaragoza (UNIZAR), founded in 1542, is a continuously growing institution which has offered engineering degrees since the early 1970s. Currently, UNIZAR, with more than 40,000 students and more than 2,500 researchers belonging to 200 groups, is well positioned among national and European Universities. UNIZAR has a long-standing experience in European Projects currently participating in more than 60 projects belonging to different European Programmes.